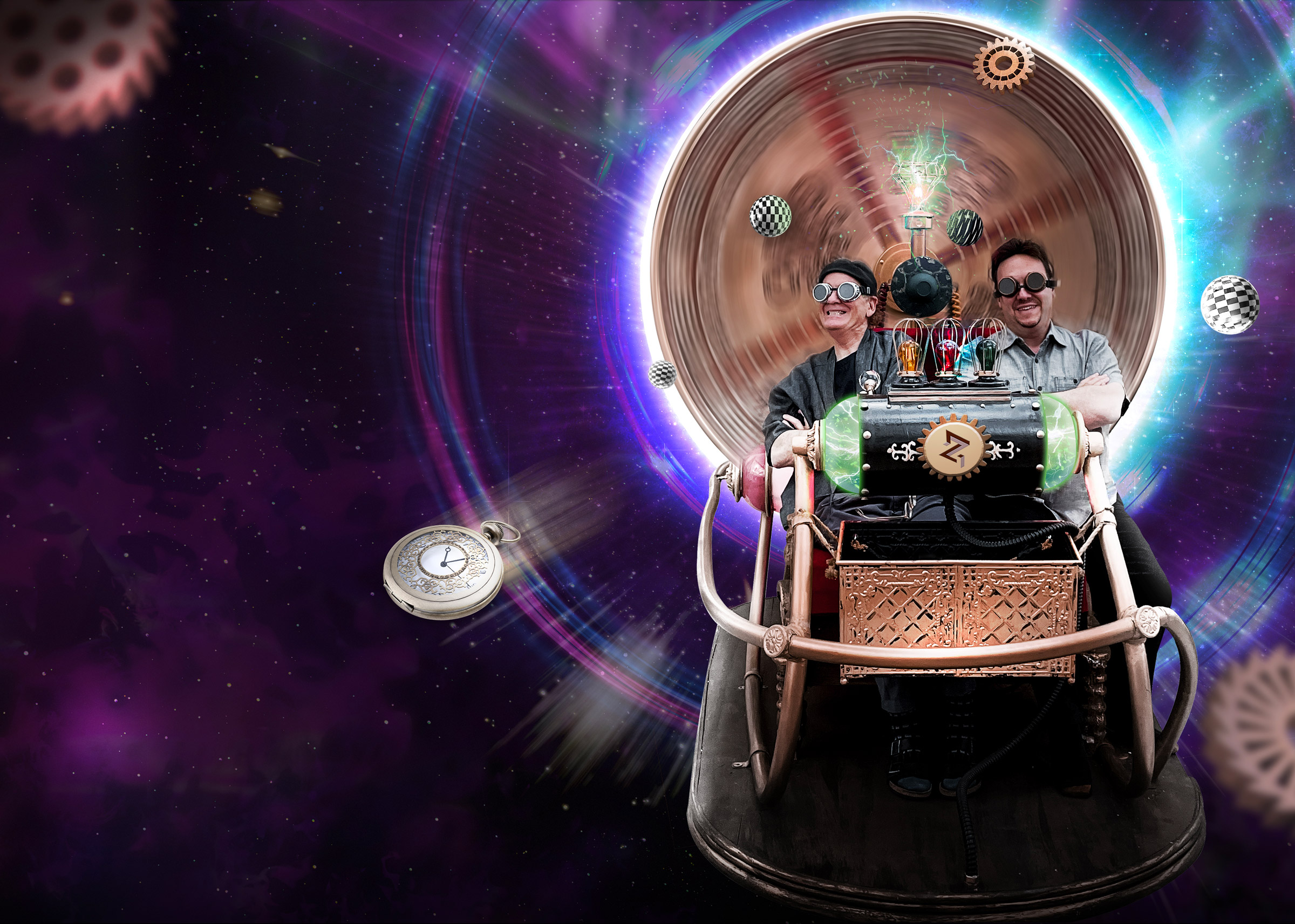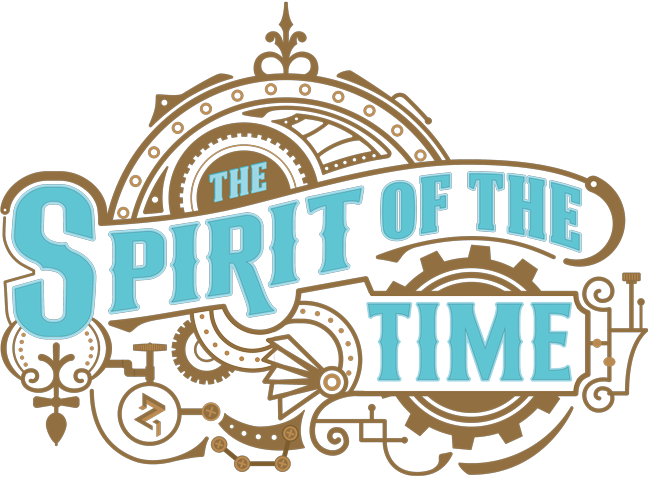 SPIRIT OF THE TIME ZOOMCAST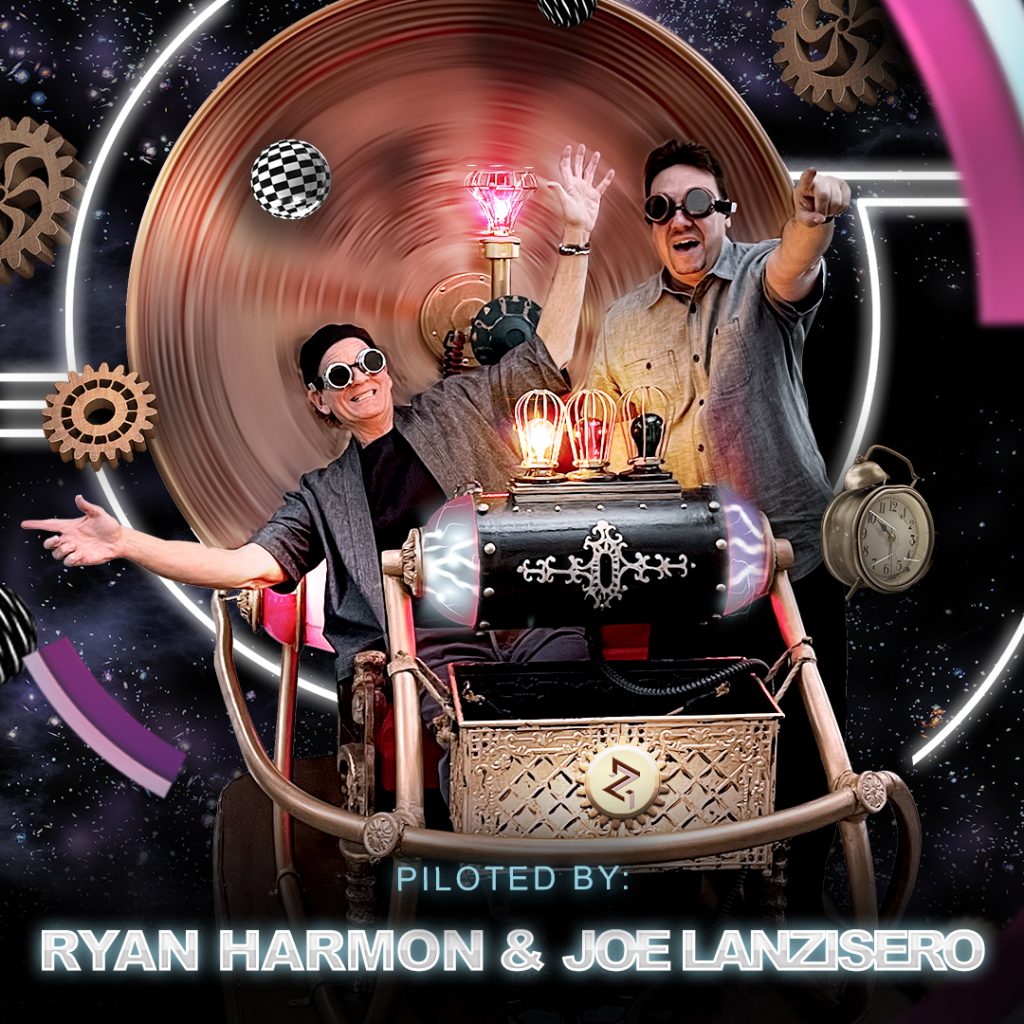 Set your time machines for the past . . . and the future!
Celebrating the history and next generation of themed entertainment, "The Spirit of the Time" Zoomcast shares the philosophies, insights and industry tradecraft of the top creatives and executives who made or are making their mark in timeless and timely out-of-home entertainment projects all over the world.
Piloting the monthly time machine trip are Ryan Harmon, President, and Joe Lanzisero, Executive Creative Director, Zeitgeist Design & Production, veterans of Walt Disney Imagineering, Universal Creative, Warner Bros. Recreation, Caruso Affiliated, The Hettema Group, and BRC Imagination Arts, among others. The two time travelers host the live series, which debuted on April 30, 2021 and continues monthly. Access to the hour-long episode is through Eventbrite at www.eventbrite.com; an RSVP is required to view. Join our mailing list to receive invitations!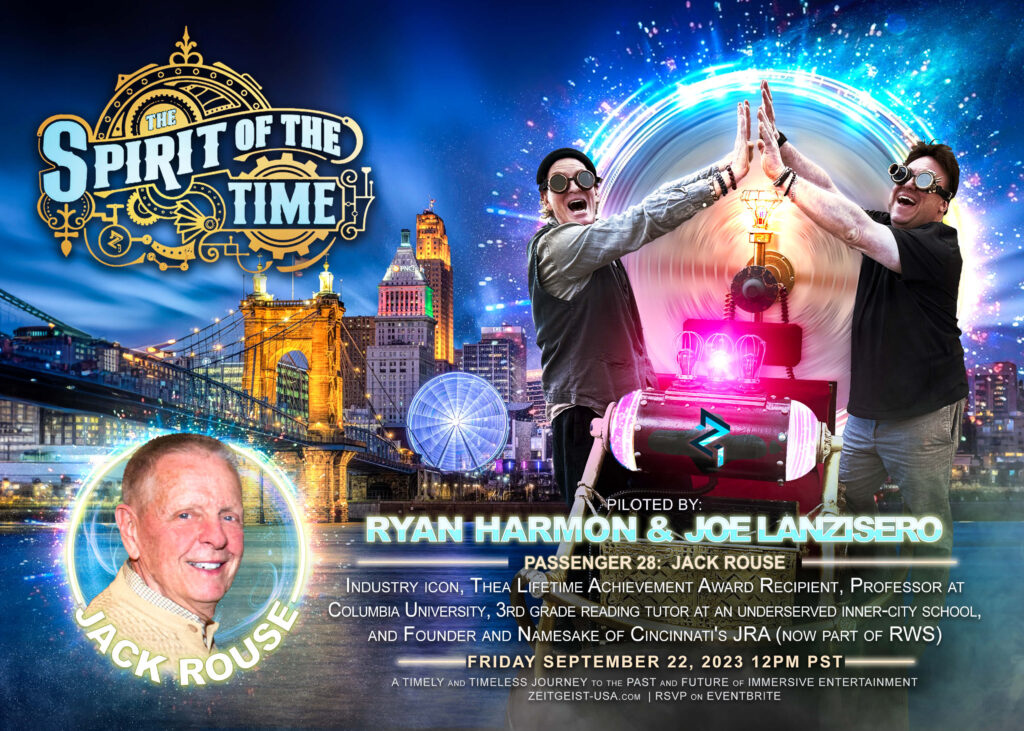 Next Episode:
PASSENGER 28: Industry icon, Thea Lifetime Achievement Award Recipient, Professor at Columbia University's Graduate School of the Arts, tutor of 3rd grade reading at an underserved inner-city school, and the founder and namesake of Cincinnati's JRA (now part of RWS), Dr. Jack Rouse.

Jack Rouse rides a motorcycle, holds a Ph.D., founded the musical theater program at the University of Cincinnati, ran live entertainment for Kings Island, founded JRA (Jack Rouse Associates), created award winning experiences around the globe, sold JRA, and now teaches at Columbia University in New York. And that's just the beginning! Set your favorite timepiece now to experience the energy, creativity, and leader amongst leaders that is the co-founder and namesake of one of our industry's most prolific experiential design firms!