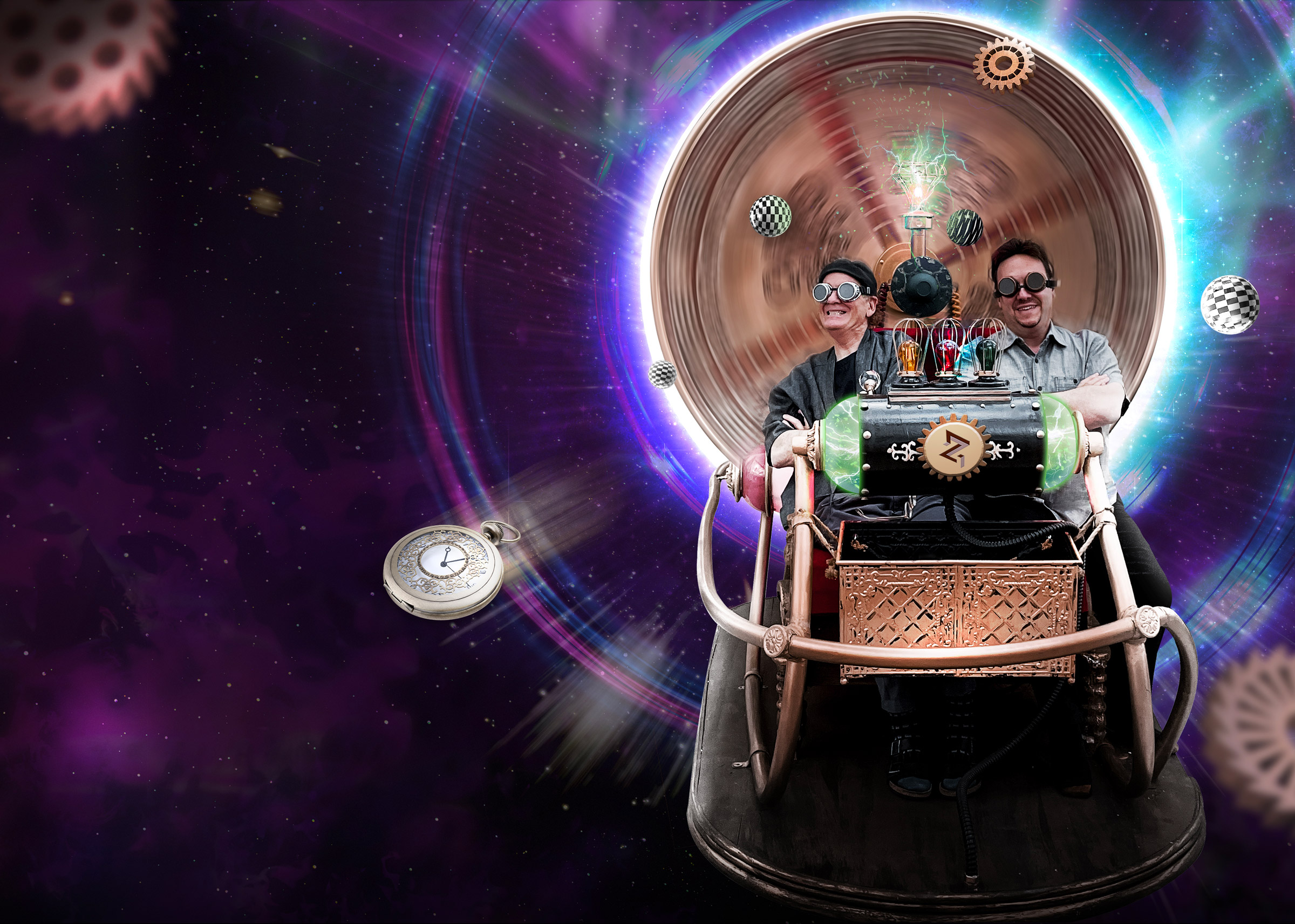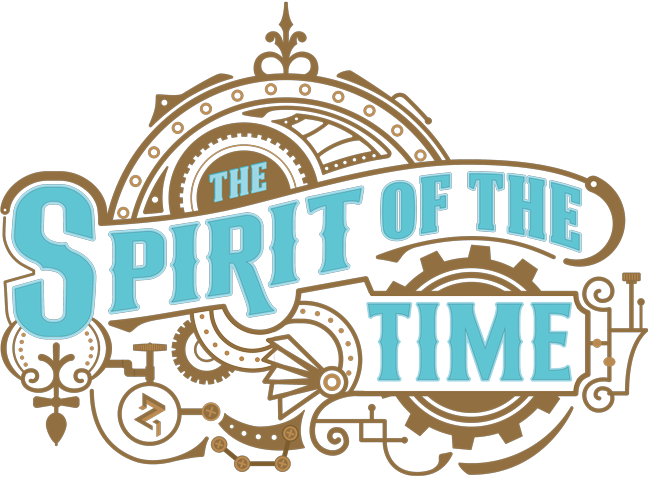 SPIRIT OF THE TIME ZOOMCAST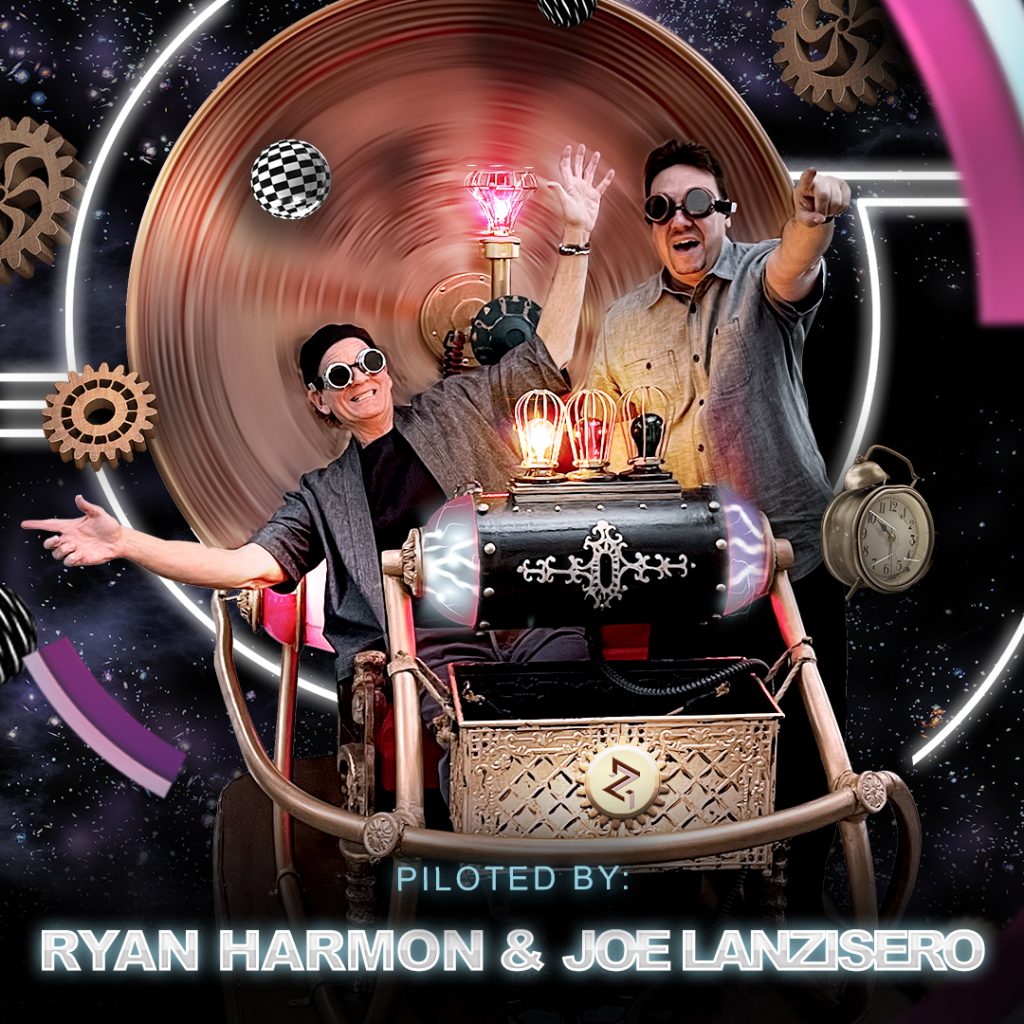 Set your time machines for the past . . . and the future!
Celebrating the history and next generation of themed entertainment, "The Spirit of the Time" Zoomcast shares the philosophies, insights and industry tradecraft of the top creatives and executives who made or are making their mark in timeless and timely out-of-home entertainment projects all over the world.
Piloting the monthly time machine trip are Ryan Harmon, President, and Joe Lanzisero, Executive Creative Director, Zeitgeist Design & Production, veterans of Walt Disney Imagineering, Universal Creative, Warner Bros. Recreation, Caruso Affiliated, The Hettema Group, and BRC Imagination Arts, among others. The two time travelers host the live series, which debuted on April 30, 2021 and continues monthly. Access to the hour-long episode is through Eventbrite at www.eventbrite.com; an RSVP is required to view. Join our mailing list to receive invitations!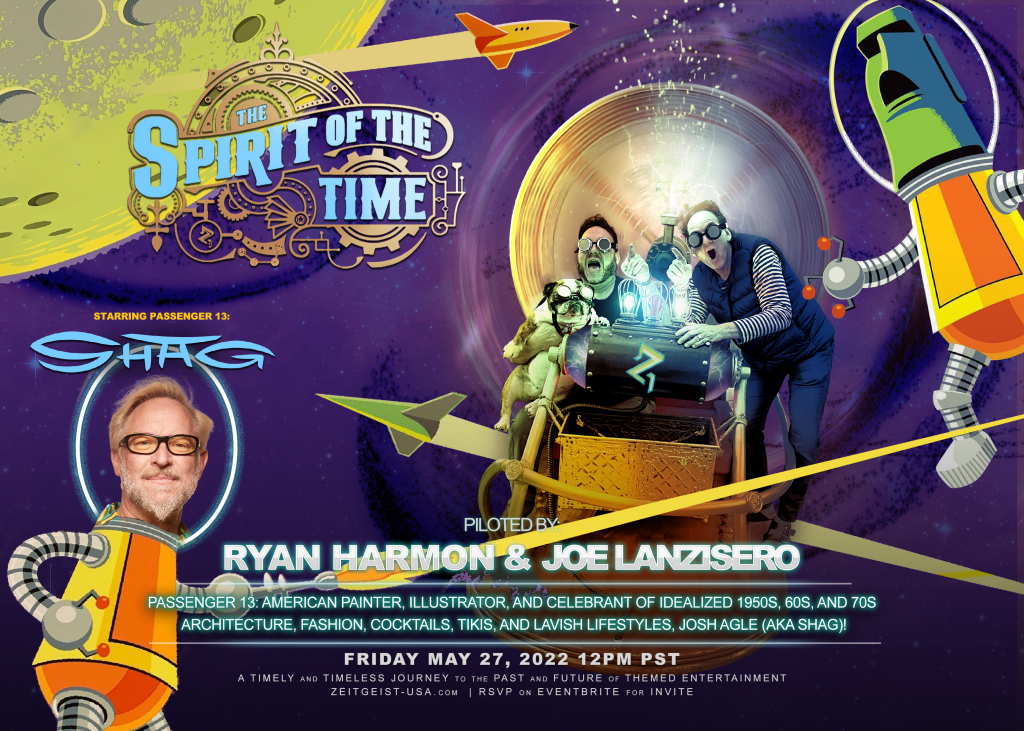 Next Episode:
Passenger 13: American painter, illustrator, and celebrant of idealized 1950s, 60s, and 70s architecture, fashion, cocktails, tikis, and lavish lifestyles, Josh Agle (aka SHAG)!
Come Soarin' Through Time!
Lost time is never found again, unless you're enjoying the art of American painter and illustrator Josh Agle, aka SHAG — the lucky 13th guest on The Spirit of the Time Zoomcast. Based in Southern California, Josh's distinctive style draws from commercial illustration of the past five decades, but is imbued with an attitude and sly sense of humor which is unmistakably of our time. His work celebrates consumerism and consumption in vividly colored, sharply rendered paintings, as well as celebrates beloved theme parks, films, television shows, and music from the mid 20th century. In 2005, he collaborated with Disneyland to create a large collection of stylized art to celebrate the park's 50th anniversary, including a park map, Hawaiian shirts, t-shirts, bags, mugs, and posters depicting every land and major attraction. RSVP now for this exciting journey back in time where we'll discover how Josh Agle became SHAG!
Friday May 27, 2021, 12 Noon to 1PM PDT
Past Episodes
Episode 3: Jim Steinmeyer
Episode 6: Rick Rothschild
Episode 8: Ali Rubinstein
Episode 11: Tori McCullough