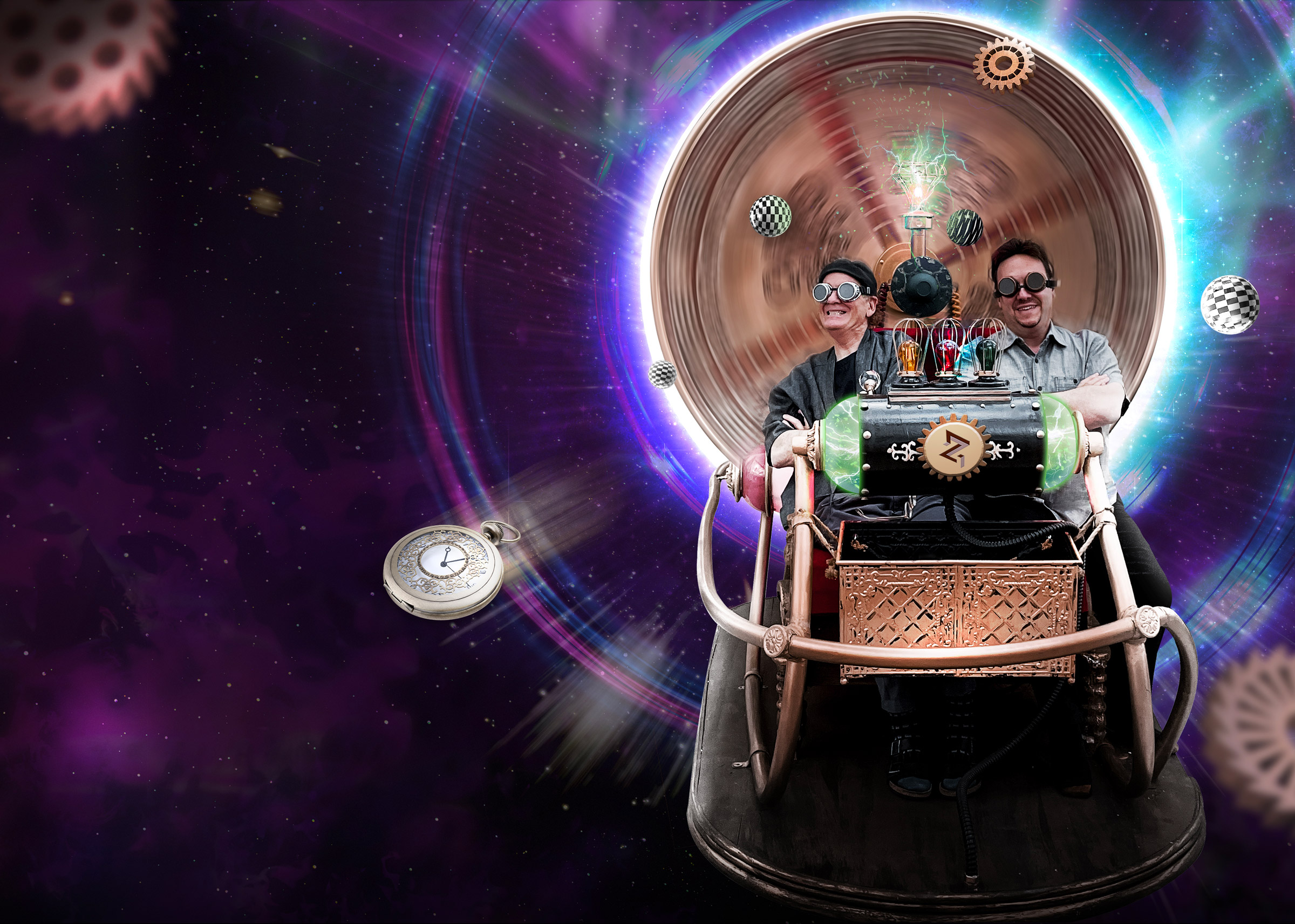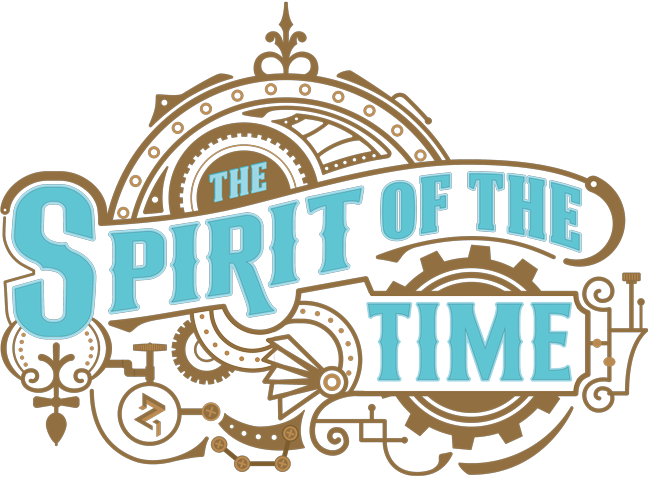 SPIRIT OF THE TIME ZOOMCAST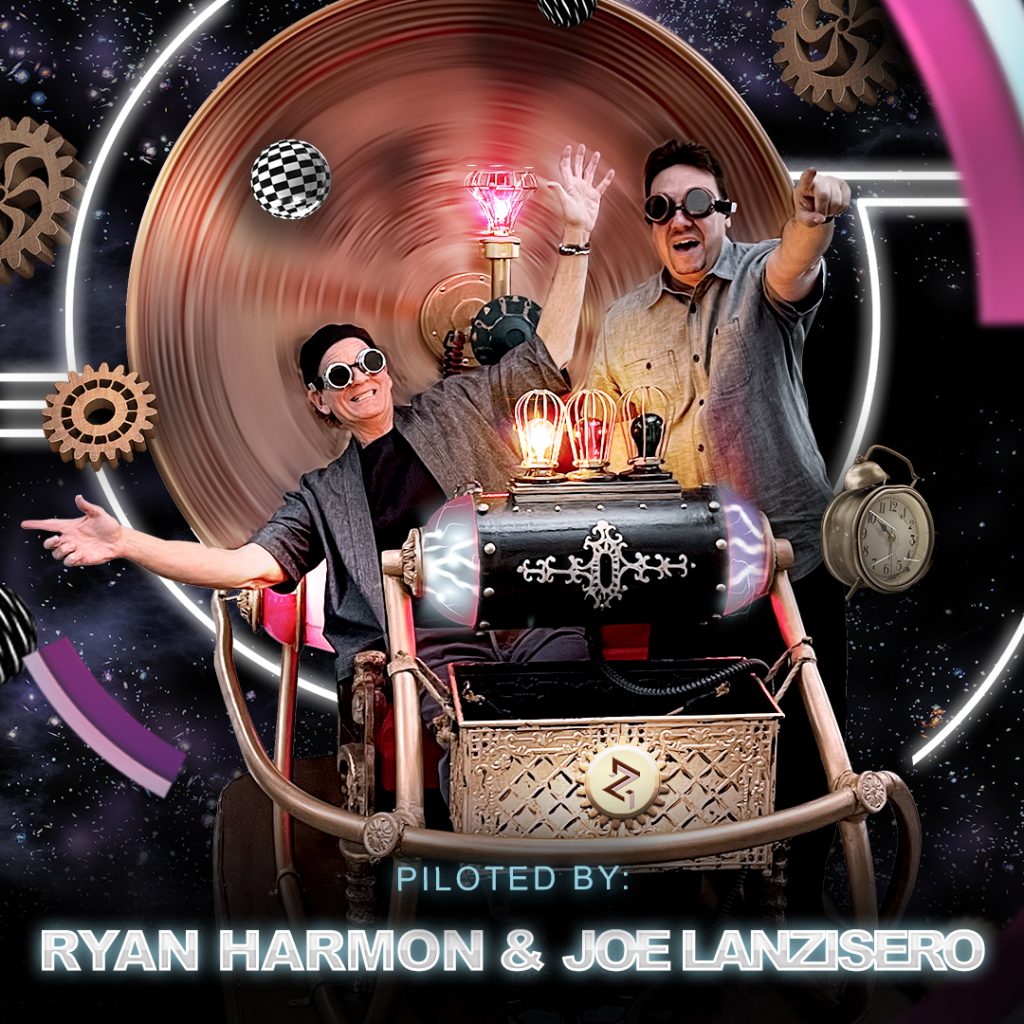 Set your time machines for the past . . . and the future!
Celebrating the history and next generation of themed entertainment, "The Spirit of the Time" Zoomcast shares the philosophies, insights and industry tradecraft of the top creatives and executives who made or are making their mark in timeless and timely out-of-home entertainment projects all over the world.
Piloting the monthly time machine trip are Ryan Harmon, President, and Joe Lanzisero, Executive Creative Director, Zeitgeist Design & Production, veterans of Walt Disney Imagineering, Universal Creative, Warner Bros. Recreation, Caruso Affiliated, The Hettema Group, and BRC Imagination Arts, among others. The two time travelers host the live series, which debuted on April 30, 2021 and continues monthly. Access to the hour-long episode is through Eventbrite at www.eventbrite.com; an RSVP is required to view. Join our mailing list to receive invitations!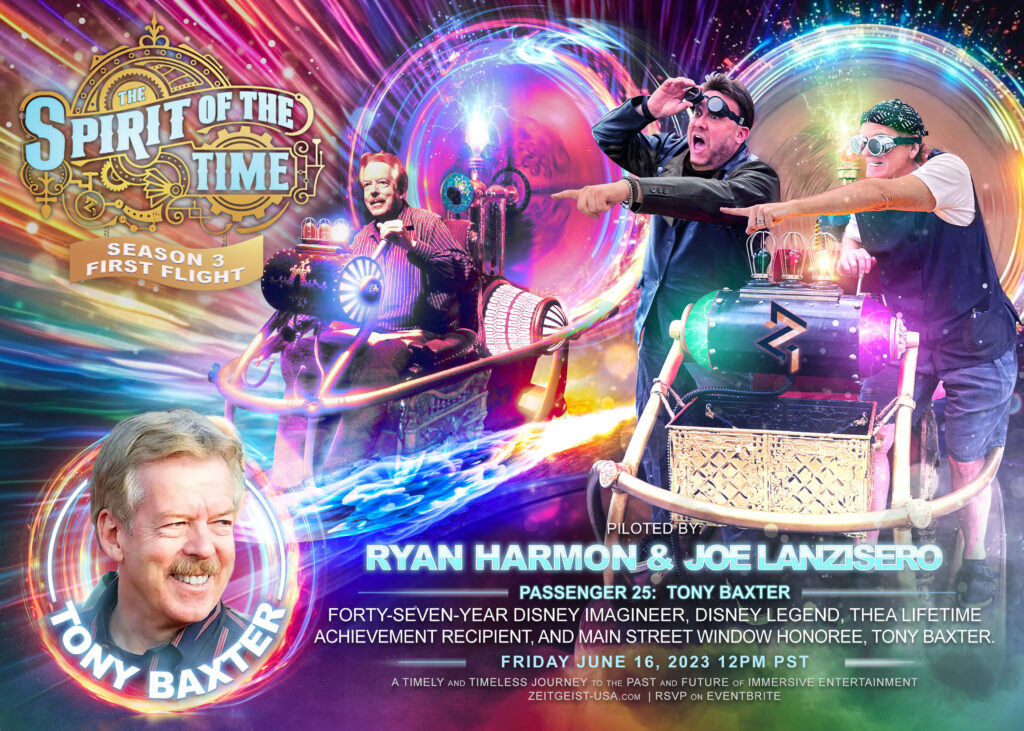 Next Episode:
PASSENGER25: Forty-seven-year Disney Imagineer, Disney Legend, Thea Lifetime Achievement recipient, and Main Street Window honoree responsible for creating some of Disney's most beloved parks and attractions, Tony Baxter.
For nearly five decades, Tony Baxter has been the most famous theme park designer on earth. Starting as an ice cream scooper at Disneyland when he was 17, Tony moved north to WED Enterprises to join first generation Imagineers for the design of Epcot Center and to share his model for what became Big Thunder Mountain Railroad. Over the decades, Tony's inspired intuition, artistic talents, endless creativity, and unequalled attention to detail allowed him to create more successful Disney attractions than any Imagineer before, including Disneyland Paris, Disneyland's New Fantasyland, Indiana Jones & the Temple of the Forbidden Eye, Big Thunder Mountain Railroad, Splash Mountain, Star Tours, and Journey into Imagination. Plan now to journey back in time with our longtime colleague, friend, and mentor for what promises to be one of the most viewed Spirit of the Time Zoomcasts ever!